Best rooms at affordable price and room service is top notch.
Our young and friendly staff are here to welcome and serve you.The hotel is arranged on two floors. On the ground floor there is a comfortable lobby where you can sit and drink tea or just read. There is also a splendid swimming pool where you can relax and immerge yourself from morning onwards in the atmosphere of beautiful Konkan.The rooms are arranged on the first, second floor where each has a delightful balcony from where you can enjoy the wonderful view.
Size: 215 square feet
View: Pool view or Parking side view
Occupants: Maximum 3 persons
Room service: Available as per request.
If you chose to stay with us you will enjoy modern home comforts in a traditional setting. Whether you are looking for a short weekend break or a longer holiday, we offer a range of packages that will cater for all.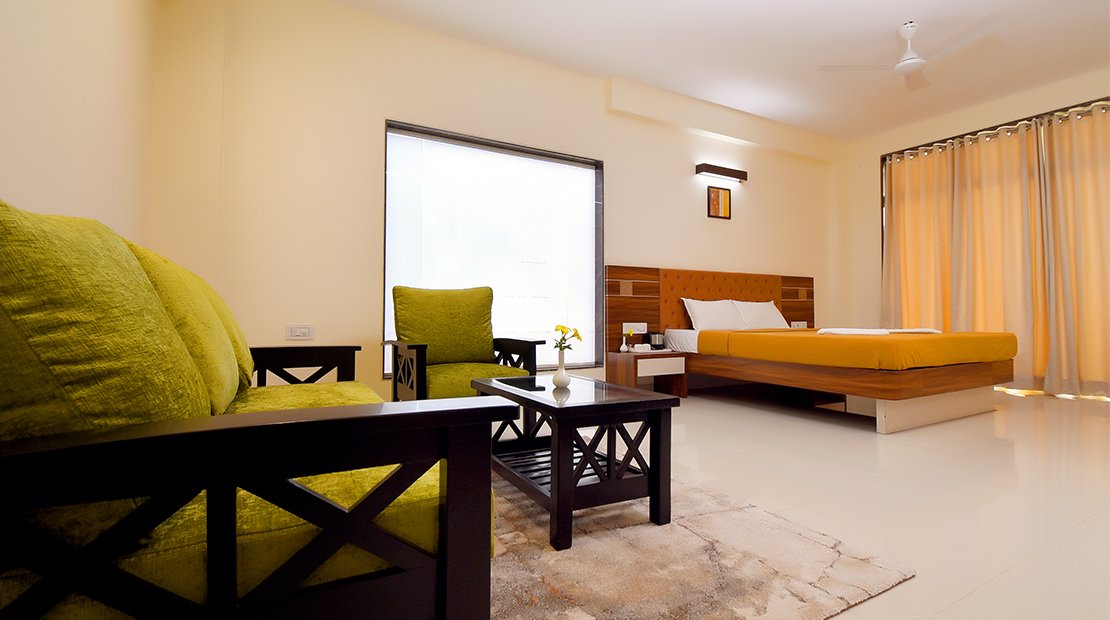 Our executive rooms are top category room in our hotel.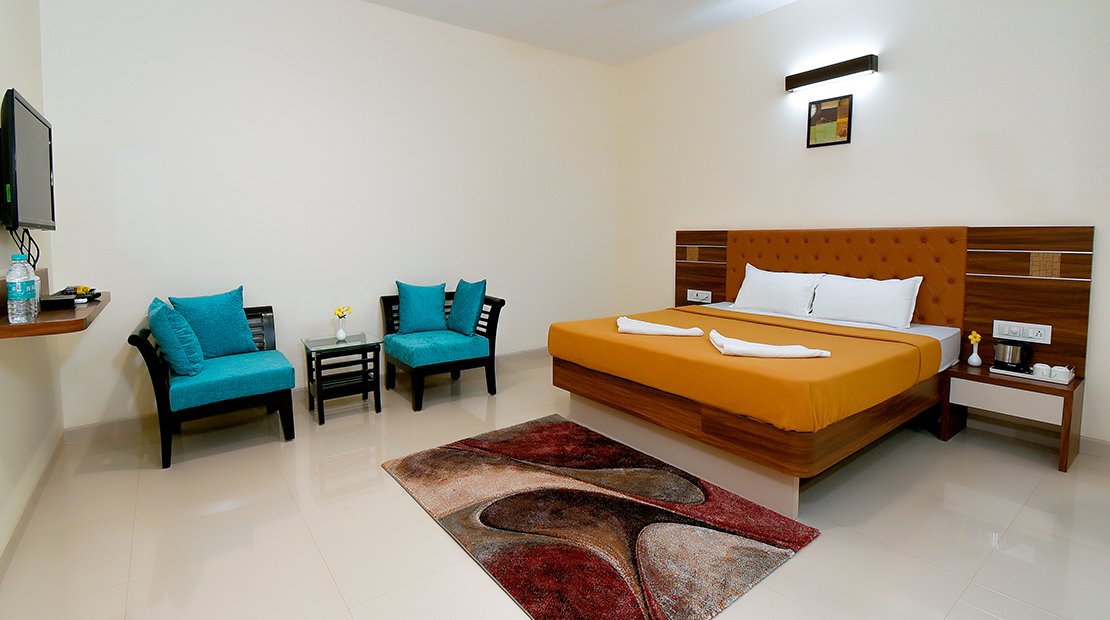 Royal rooms are spacious and cater to your royal feel to the fullest.